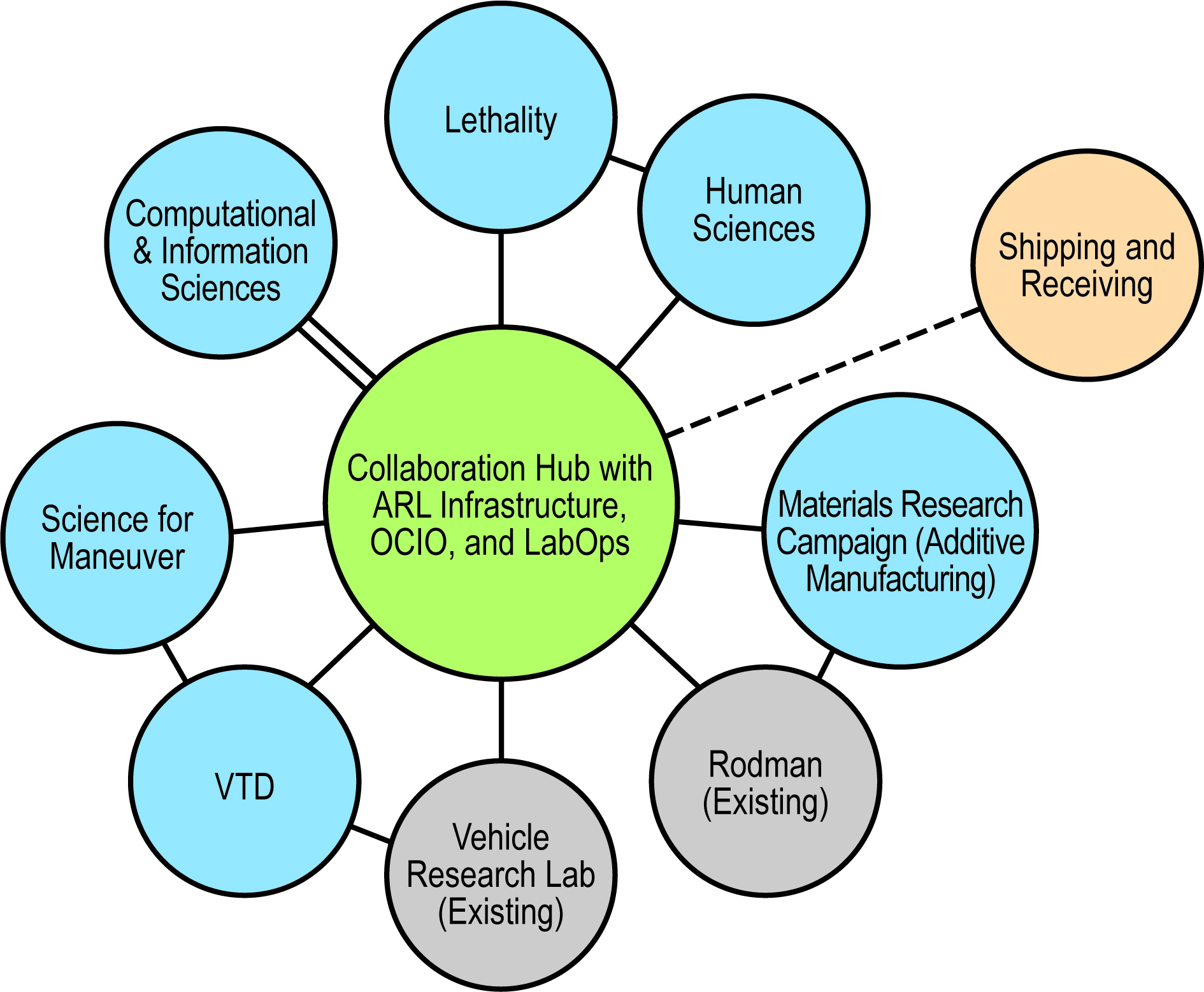 DEER LOOP AREA DEVELOPMENT PLAN (ARMY RESEARCH LAB OPEN CAMPUS)
Aberdeen Proving Ground, MD
OVERVIEW
Army Research Laboratory (ARL) facilities are currently deficient and scattered across the installation, which stymies collaboration among Army scientists and ARL's ability to compete with private industry. The Deer Loop ADP at Aberdeen Proving Ground (APG) proposes a new Open Campus that consolidates compatible Army Research Laboratory (ARL) facilities to foster an "ecosystem of innovation" and attract young talent to develop technologies for the Army of the future.
HOLISTIC PLANNING APPROACH
Klavon facilitated a series of planning workshops that integrated parallel development of the ADP and 1391s for ARL's laboratories. This allowed the planning team to fully understand the need for each facility and identify complimentary adjacencies to optimize collaboration within the Open Campus. The group developed a multitude of planning alternatives over the course of the week-long ADP charrette, which were narrowed to five before selecting a preferred alternative.
AESTHETIC OF INNOVATION
The Laboratories are designed to be flexible in accommodating ARL's constantly-evolving research capabilities while integrating distinctive architectural elements that promote an aesthetic of innovation. The planning team conducted a visual preference survey with workshop participants to identify desirable characteristics at world-class corporate and research campuses, including Google, SpaceX, and BMW.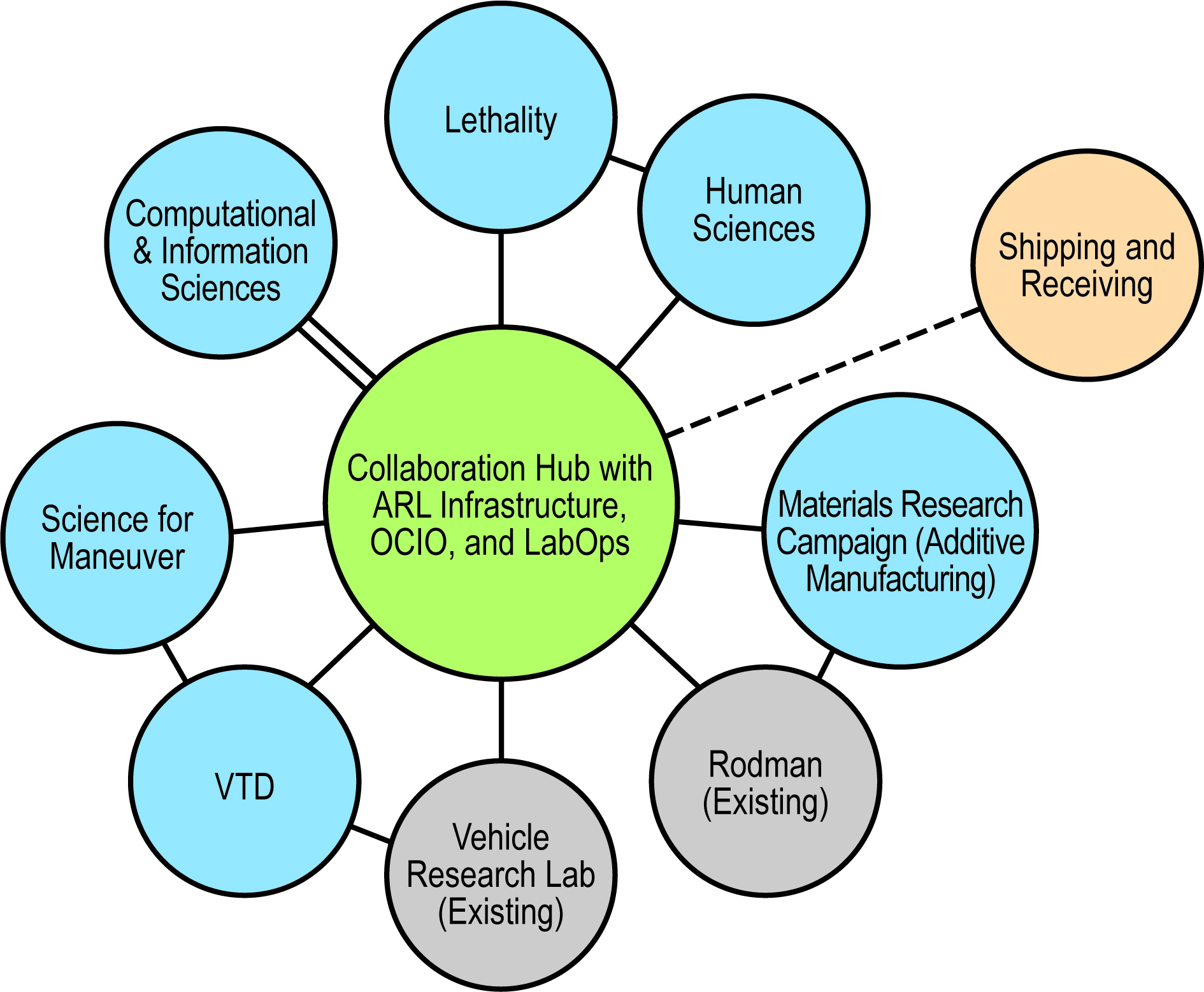 COLLABORATIVE CAMPUS
The proposed facilities are arranged to capitalize on space and resource efficiencies. All of the facilities are connected to a central Collaboration Hub, which contains shared facilities and resources to be used by all ARL laboratories.
PLANNING FOR SUSTAINABILITY